Il Pranzo di Pasqua



Easter Dinner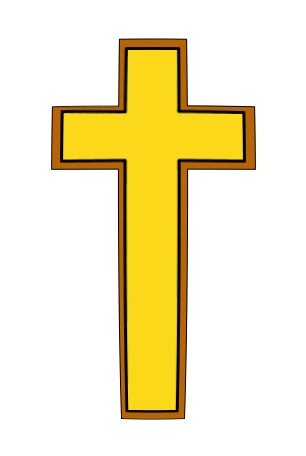 Ciao! Mi chiamo Claudia! Ho scritto questa pagina per farvi sapere come si festeggia la Pasqua a casa mia: ad Alghero.
Hello! My name is Claudia! I have written this page to tell you about how we celebrate Easter at my home in Alghero.

On Easter Sunday -

la Domenica di Pasqua -

we eat lamb -

l'agnello.

In Italy, lamb is the traditional meat to eat on this day.

The whole family goes to

la casa di mia nonna -

my grandma's house -

because she is the best cook.
All my aunts (

le mie zie

),

mia nonna

and

mia mamma

prepare the food in the kitchen and usually they argue about how to do things. There is always a lot of shouting in the kitchen.


La cucina è molto importante in Italia! -

Cooking is very important in Italy!



There are so many people at my

nonna

's house on Easter Day that sometimes we don't have enough room at the table or enough chairs. There is always a lot of noise because -

tutti parlano, ridono e sono molto felici

-

everyone talks, laughs and feels very happy.

It is Easter Day and we have lots to eat.



Gli uomini

-

The men

- sit patiently at the table, nibbling

antipasti

and chatting whilst they wait for the delicious food.



Ecco il nostro menù di Pasqua:




Here is our Easter menu:





On the table there is always

molto pane

- lots of bread,

il vino

- wine,

l'acqua

- water and

il finocchio

- fennel. In my family, the bread we use is

la focaccia

and

il pane carasau

.

Il pane carasau

is a wafer-thin, crisp bread that is produced in Sardinia.



Antipasti -

Appetisers:

il formaggio

- cheese,

il tagliere di salumi

- board of salami

,

una selezione di affettati

-

a selection of sliced hams,

olive

- olives.



The pictures above show

gli antipasti.

In my family, the cheese that we usually eat for

un antipasto

is

called

la peretta

- meaning 'little pear' because it has a pear shape.

La peretta

has a thin rind that you peel away with a knife before slicing and eating the cheese.



Il primo piatto

-

The first course

:

I ravioli ripieni di ricotta e spinaci

- Fresh pasta parcels filled with

ricotta

and spinach.
The pictures above show

i ravioli, la ricotta fresca e gli spinaci.





La ricotta

is a dairy product. Its name literally means 'recooked'. It is the creamy white result of heating whey that is left over from producing cheese. The whey is heated to near-boiling point and produces a curd which is

la ricotta

. The whey can come from the milk of sheep, goat, cow or buffalo.



Il secondo piatto

- The second course:

L' agnello al rosmarino -

Lamb cooked with rosemary.

Le patate al forno

- Roast potatoes.

Le verdure

- Vegetables.

In Sardinia, many families also include

i gamberoni

- king prawns and

il maialino da latte

- suckling pig -for Easter dinner and for other special meals.
Pictures above: i

gamberoni

- king prawns - cooked in a pan -

in padella

- with

il vino bianco

- white wine,

il prezzemolo

- parsley,

olio di oliva

- olive oil and

il succo di limone

- lemon juice.
Il dolce -

The dessert:

Frutta

- Fruit.

La colomba

- a traditional, Italian Easter cake.

Le formaggelle

-sweet pastries filled with a

ricotta

mixture.
La colomba

- its name means 'the dove' because it is in the form of a dove with open wings. It is a sponge cake topped with sugar crystals and almonds. The dove is a symbol of peace.
Le formagelle

- Sardinian pastries filled with a sweet ricotta mixture.
At the end of the meal there is

il caffè

. Some members of my family might drink

un liquore

-

a liqueur -

such as

il mirto

.

We also eat chocolate Easter eggs -

le uova di Pasqua.

Inside the egg there is a surprise gift called

una sorpresa

. Children are always excited to break open the egg to discover what is inside!

Italian Easter eggs are very beautifully wrapped with a big bow on top.

When I was a toddler, everyone said that I looked like

un uovo di Pasqua

- an Easter egg - because I often wore a ribbon tied in a big bow on the top of my head!

This photo of a giant Easter egg was taken at

il ristorante di mio zio

-

my uncle's restaurant

.
It was made with dark chocolate -

il cioccolato fondente

- and it was DELIZIOSO.



La sorpresa che si è trovata dentro l'uovo gigante era un pettine di plastica per capelli.




The surprise gift that was found inside the giant egg was a plastic hair comb.

Molto deludente!

Very disappointing!



Auguri di Buona Pasqua e Buon Appetito!