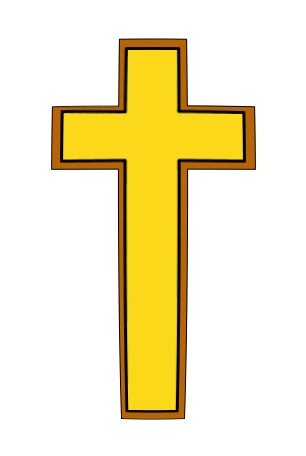 The Spanish word for 'Easter' is

Pascua

.



1.

The fasting period of forty days that leads up to Easter is called Lent. The Spanish word for Lent is

la Cuaresma.

Lent represents the forty

(cuarenta)

days that Jesus spent praying and fasting in the desert after His baptism.

The period of Lent begins on Ash Wednesday -

el Miércoles de Ceniza.




2.

The seven days leading up to Easter Day are called Holy Week, or

la Semana Santa

in Spanish.
All over Spain, it is a week of spectacular street processions -

procesiones

.



3.

The first day of

la Semana Santa

is Palm Sunday. In Spanish, it is

el Domingo de Ramos

. The word

ramos

means 'bouquets' and 'branches.'
On the morning of

el Domingo de Ramos

, Spanish people go to church -

la iglesia

- to celebrate the day when

Jesús

rode into

Jerusalén

and was welcomed by the people laying palm leaves on the ground in front of Him.

In Spain, when you go to church on Palm Sunday you carry a palm branch or an olive branch. The branches are then blessed by the priest.
4.

During

la Semana Santa,

starting on

el Domingo de Ramos

, Spanish towns have street parades every day. In the processions, people carry and follow floats, known as

pasos

. On the floats, there are statues of

Jesús

and

la Virgen María

.

Los pasos

are beautifully decorated with flowers, gold, silver, candles and fine fabrics.

Photo below:

una procesión del Domingo de Ramos.
5.

The heavy floats are carried by men called

costaleros

. These men have the very difficult job of carrying the extremely heavy weight of the float. The

costaleros

practise for months so that the rhythm and speed of how they walk is perfect for the processions of Holy Week.



Los costaleros

must carry the w